2020 has been a crazy year! You don't need me to tell you that. The pandemic. The movement against civil injustice. The crazy polarizing election cycle. The January 6th 2021 attack on the Capitol. Those are all headline grabbing crazy items. But it's also been a crazy year on a more personal level.
Mostly seeing friends go off the deep end in terms of COVID-19 denial, conspiracy theories and all sorts of racist commentary on social media. I lost count how many times I'd log into social media during my downtime, only to get upset or be deeply disappointed in some people.
As a consequence, I've been off social media for over a year and it's been GREAT in terms of getting away from a lot of stupid/toxic stuff out there. But it's also meant that I've lost touch with people that do matter and I may not meet on a regular basis. And a LOT has happened since I was off social media. Mostly good but also some low points. To list a few of those highlights and lowlights …
I got COVID ~July'20 and recovered in about 3 weeks.
Poonam and I both got vaccinated as soon as we were eligible
I got awarded a couple of patents last year. Inventions were in the data security realm, IP assigned to Crypteron.
I stepped down as CEO of Crypteron
I joined ServiceNow to head their Platform Security organization. Security protects all of ServiceNow's current revenue and unlocks billions more in regulated markets. (ServiceNow is a $110 billion business that automated all business flows in an enterprise and competes with Salesforce, Microsoft etc.)
Everyone is safe but the family got into a bad accident late last year when on a road trip near Big Sur (Moro Rock). A truck doing 70 mph on a 35 mph stretch slammed into us from the right side. All airbags went off, front right wheel broke off etc. Thankfully the BMW X3 is a very safe SUV while the SUV was declared as a total loss, everyone was safe within. The worse thing was me spraining my left middle finger from the steering wheel airbag. Anyway, we took an Uber back to our AirBNB and then rented an SUV to complete the road trip.
Got the new semi-autonomous Audi Q7 to replace the X3. We needed a larger SUV seating 7 people to take our kids and their friends or stuff around. Even though Audi's semi-autonomous systems are far confident than Tesla's full-self driving FSD mode (I had a terrible FSD experience in San Diego), I think robust FSD is still 5 years away.
Returned the Alfa Romeo Guilia (end of lease)
Got a Maserati Ghibli S. Powered by the Ferrari F160 Twin Turbo V6 engine, the sports exhaust sounds epic and it drives exceedingly well. Probably my last gasoline engine car, so decided to dip into something with more personality and character.
We had to cancel our flight based vacations (Florida, Hawaii) with the COVID waves.
But we at least explored SoCal National parks via other road trips 🙂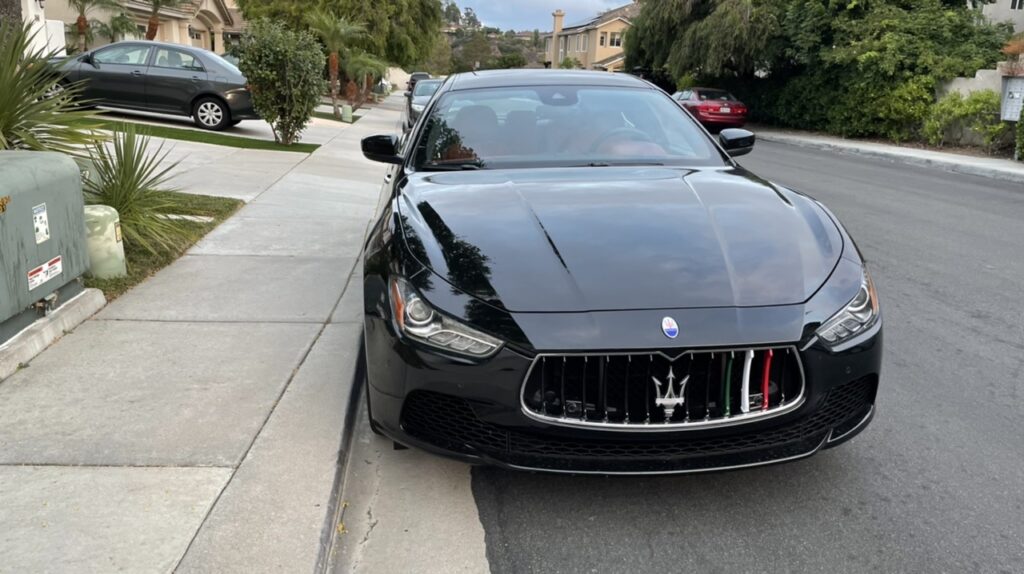 And there are probably several other things I'm forgetting. So now I plan on getting back on social media. But perhaps with a faster trigger finger in unfriending people and blocking content.